Well, I'm going to start my sketchbook here and get things moving along at a bit faster of a pace. Hopefully with some more input and advice, I'll see a quicker rate of progression. Looking forward to some more specific things to study. Maybe I'll do it cyclically, do studies, then take up a while on something from the imagination, then a few more days of studies, then back to imagination. I dunno, the semester starts soon and I'll have less time, sadly.
Latest 11/4/13: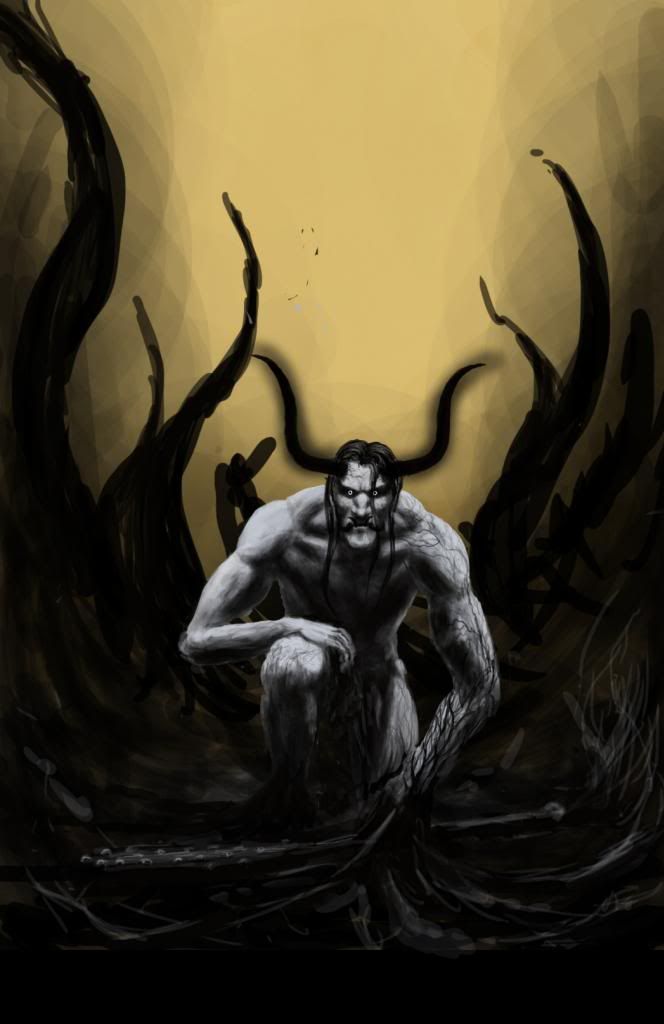 UPDATE: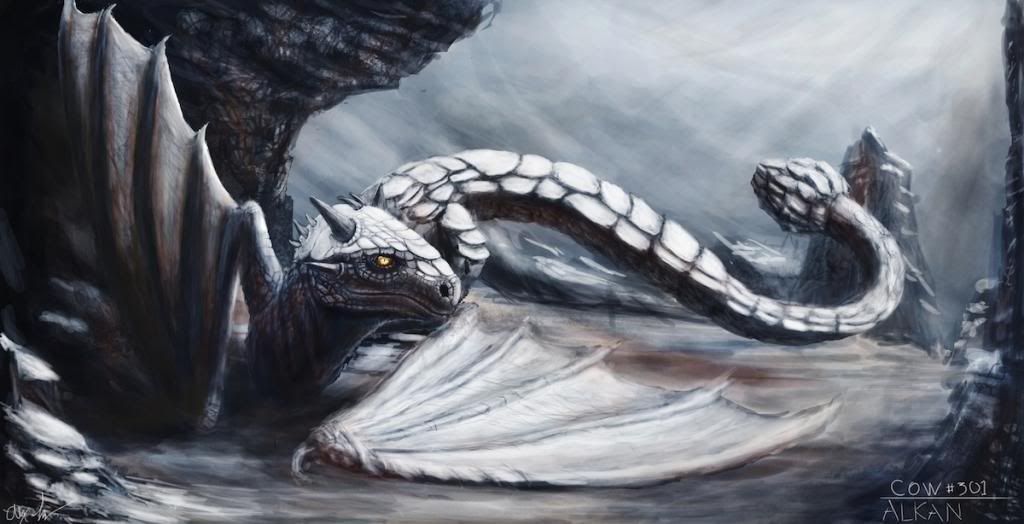 Creature of the week #301 on conceptart.org.
I wrestled with this one for too long, and it's far from finished (probably will just do a lot more anatomy/perspective/lighting/everything practice and just do it over). However, I am pleased that I could finally get this dude out of my brain, he's been in there for a while.
Now for some old stuff (going from new to old):

Sketched this one for a friend as a bit of design practice early this summer. He asked for a Lich with robes and armor, with an oak staff. I began to color him, but I'm going to wait before resuming it.
Quick dude I made before that: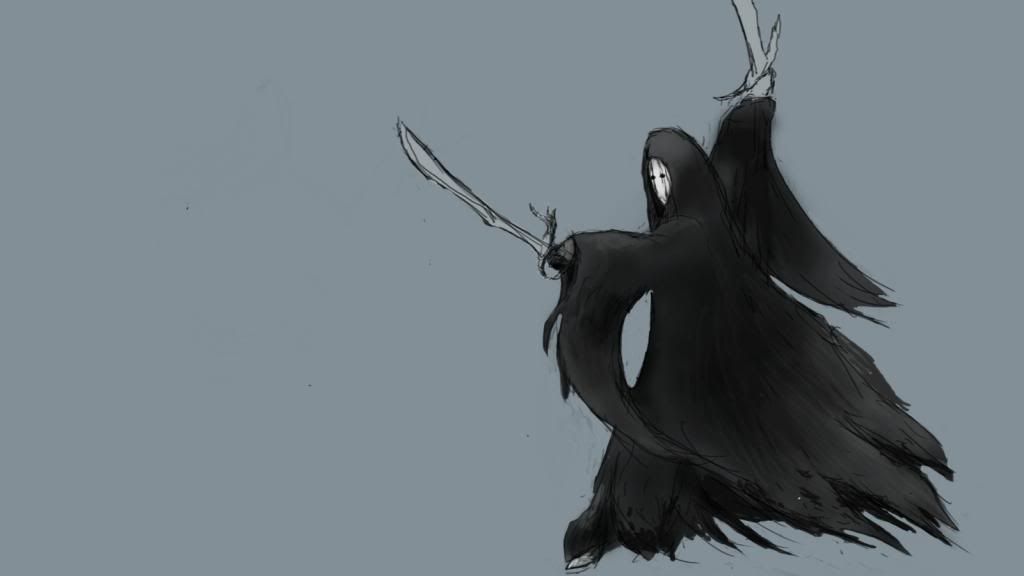 Mountain scene with fortress carved into the mountain:

Sergei Rachmaninoff pencil sketch from early this year:

Much MUCH older stuff: